390th SMW Titan II Missile Site Locations
WARNING!! - With the exception of site 571-7 that is now the Titan II museum, all previously active Titan II missile sites were destroyed, blown up and buried. ATTEMPTED ENTRY OF THESE SITES MAY BE EXTREMELY DANGEROUS!! Many of these sites are now private property. Permission of the property owner is advisable. If you attempt to enter one of these sites, do so at your own risk.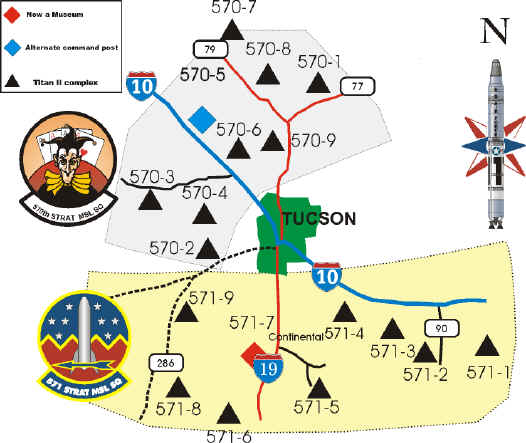 Web Page Contact: Don Boelling - Updated: January 01, 2004.